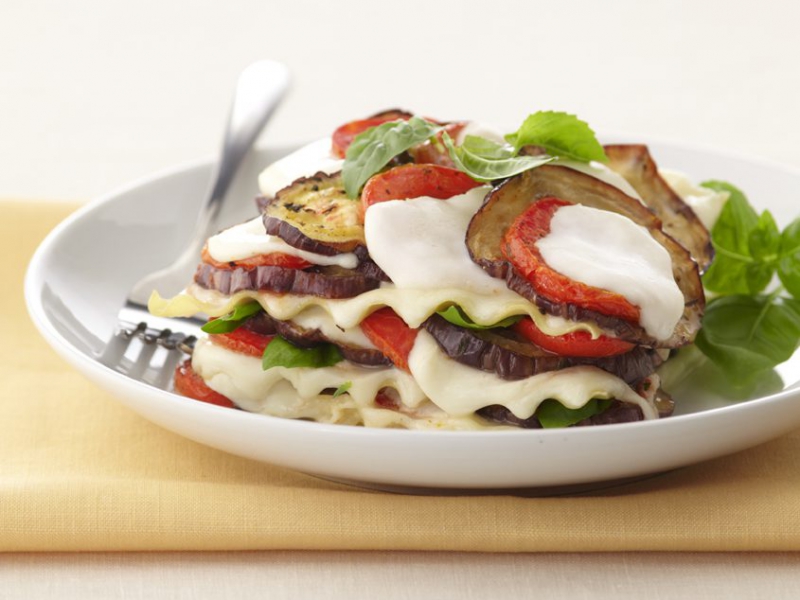 Directions
Preheat oven to 350 degrees F.
Boil the lasagna according to the directions on the package.
Slice the Eggplant into 1/8 inch thick round discs and drizzle with olive oil and season with sea salt and pepper. Quickly grill the eggplant on a hot grill on both sides and set aside
Slice the tomato into 1/8 inch discs from top to bottom, season with sea salt and black pepper. Quickly grill the tomatoes on both sides using a hot grill and set aside. Be careful not to let the tomato fall apart.
In a small baking dish, line the bottom with a few drops of olive oil, the lasagna noodles, the grilled eggplant and then layer with tomato, fresh basil and the sliced mozzarella. Keep doing this until the pan is filled and season as you go with sea salt and pepper. You will want to end up with the eggplant on top.
Bake in an oven at 350 degrees for 15 minutes and set aside, let rest a moment, cut and serve.
Tips
You can garnish the lasagna with marinara sauce or pesto sauce or even both.
Search among more than 200 recipes!