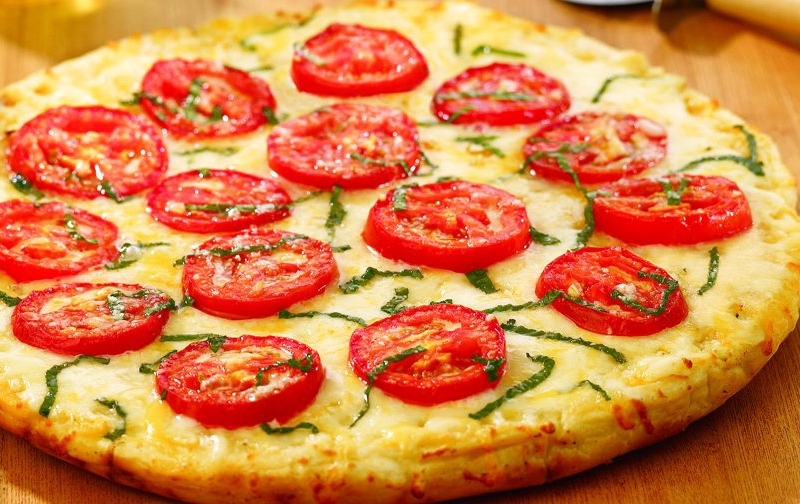 Directions
A Crisp Margherita Pizza with Zesty Tomatoes and Creamy Mozzarella Cheese
A delicious crisp-crusted pizza, topped with creamy mozzarella cheese, juicy sliced tomatoes and fresh basil leaves. This classic Italian pizza will be sure to have everyone grabbing a second slice.
Preheat oven to 425 degrees F.
Stir together olive oil, garlic, and salt; toss with tomatoes, and marinade for 30 minutes.
Brush pizza crust with some of the tomato marinade. Sprinkle the pizza evenly with mozzarella. Arrange tomatoes overtop, then sprinkle with shredded basil and parmesan
Bake in preheated oven until the cheese is bubbly and golden brown, 7-10 minutes depending on the oven settings
Tips
Margherita Pizza Tips:
For the best Margherita pizza ensure a thin crust. The edges can be slightly thicker; however the center of the dough should allow some light through. This will ensure a crisp crunch.
An actual tomato sauce can be added. This can be made by pureeing canned tomatoes and then adding a dash of minced garlic, a touch of olive oil, salt and pepper. The layer of sauce should be very thin; this will ensure a crisp crust.
Search among more than 200 recipes!