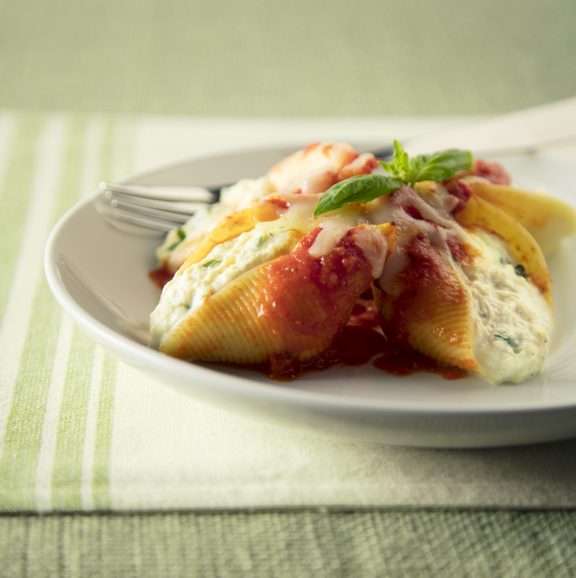 Directions
A Classic Family Favorite, Stuffed Shells
A quick and easy all-time family favorite that tastes so good your family will be asking for seconds!
Preheat oven to 350 degrees F.
Cook pasta shells as directed on package to al dente, drain, rinse with cool water (to prevent sticking).
Mix ricotta, eggs, Parmesan, parsley, basil, garlic, mint and pepper in a bowl until smooth.
Pour 1/2 jar of sauce in 9″x13″ inch baking pans to coat bottom.
Using a spoon or pastry bag, fill cooked shells with cheese mixture.
Place the filled shells in baking pans, cover with remaining sauce and top with shredded mozzarella cheese.
Cover pan with foil and place in oven to bake for 45 minutes.
Tips
Classic Stuffed Shells Tips:
– Serve with some slices of toasted Italian bread on the side to add a little extra crunch.
– Save some for Later! Stuffed shells are the perfect dish to make and freeze after preparing for a delicious ready-to-cook meal at any time.
– Makes 6-8 servings per pan.
Search among more than 200 recipes!