Penne Vodka with Broccoli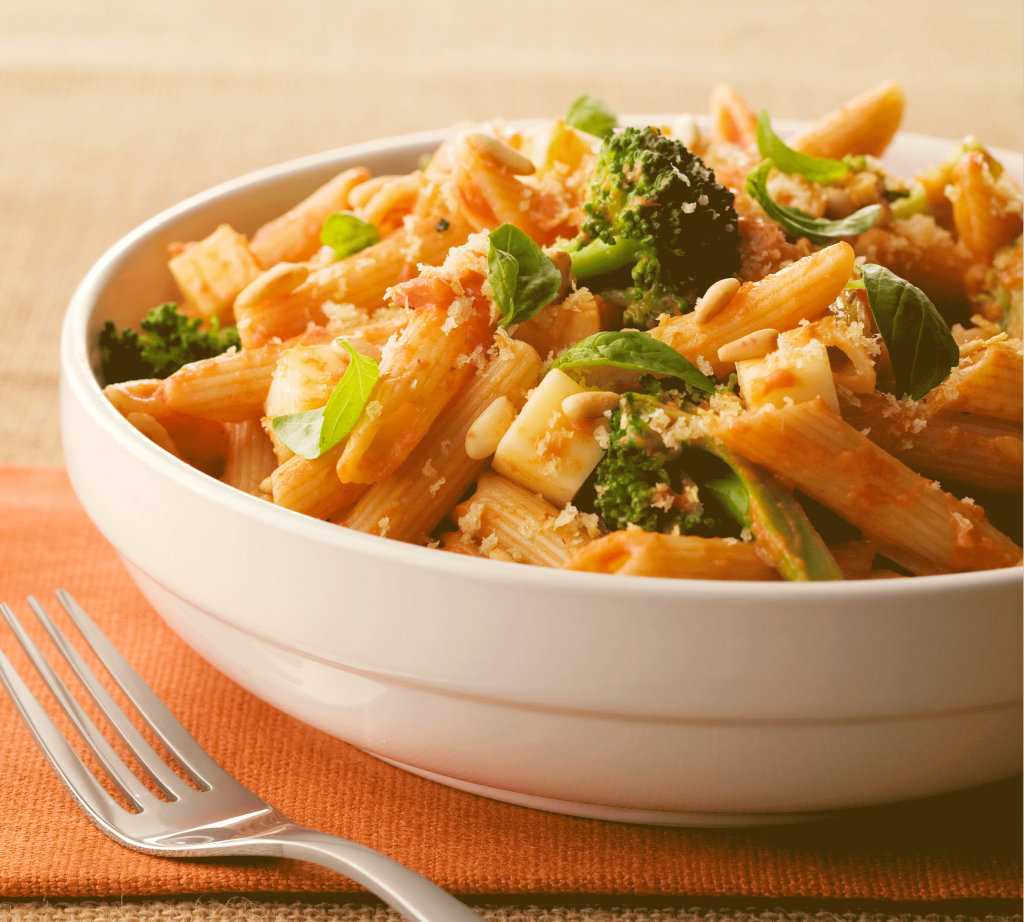 Traditional Penne Pasta with Refreshing Broccoli Florets
Everyone will enjoy the crisp taste of the broccoli in this delicious penne pasta. The perfect combination of the pine nuts, basil and vodka present in the tomato sauce definitely ties the whole dish together.
Ingredients
16 oz. Galbani® Chunk Mozzarella, 1/2 inch dice
16 oz. penne pasta, cooked and drained
2 cups broccoli florets
2 Tbsp. Extra Virgin Olive Oil
3 shallots, minced
1 cup vodka
2 cups basic tomato sauce
1 cup half and half cream
12 basil leaves, thinly sliced
3 Tbsp. pine nuts, toasted
1 cup bread crumbs
Directions
Preheat oven to 400 degrees F.
Cook pasta according to package directions.
Blanch broccoli in boiling salted water for 2 minutes.
Remove and chill in ice water. Drain and dry.
Sauté the shallots in olive oil in a large sauté pan on medium until translucent, about 4 minutes.
Add vodka and cook until dry and then add the tomato sauce and half and half.
Toss pasta, broccoli, sauce, basil, mozzarella, and pine nuts together in a large mixing bowl.
Put mixture into baking dish sprayed with cooking spray and top with bread crumbs.
Bake until top is golden brown and crunchy, about 15 minutes.
Penne Vodka with Broccoli Tips:
Spice up the sauce! Add a 1/4 teaspoon of dried crushed red pepper to the sauce mixture to kick it up a notch.
Some potential garnishes that can be added to this dish are parmesan cheese shavings or fresh basil leaves.