Linguine with Herbed Ricotta and Eggplant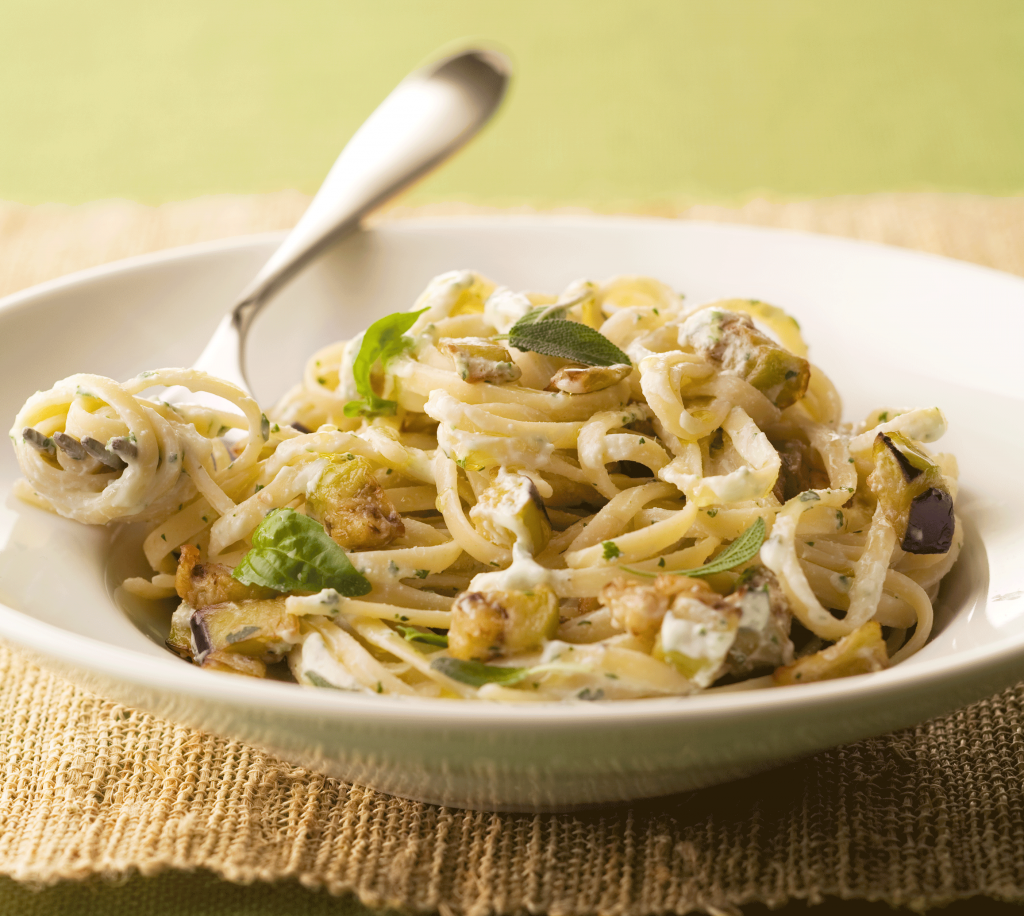 A Savory Linguine Made with Creamy Ricotta Cheese
Everyone's favorite pasta with the savory tastes of rosemary, basil, and sage; top it all off the crisp taste of a fresh eggplant. This will surely be a family favorite and will become an instant classic.
Ingredients
12 oz. Galbani® Ricotta
1 Tbsp. rosemary, chopped
10 basil leaves
5 sage leaves
1/2 cup parsley, chopped
1 large eggplant, 1/2 inch dice
4 Tbsp. Extra Virgin Olive Oil, divided
3/4 box linguine
salt and pepper, to taste
Directions
Chop the herbs in a food processor until chopped fine. Add the ricotta and mix well. Season with salt and pepper. Reserve.
Cook the eggplant in 2 Tbsp. olive oil in a large sauté pan on medium-high heat until eggplant is soft and starts to caramelize, about 8 minutes.
While eggplant is cooking, cook the linguine in salted water until al dente. Drain, reserving 3 Tbsp. cooking liquid.
Toss cooked pasta with eggplant, ricotta mixture, and reserved cooking liquid. Season with salt and pepper.
Serve with drizzle of the rest of the olive oil.
Linguine with Herbed Ricotta and Eggplant Tips:
Mix in some breadcrumbs to add a little crunch to compliment the savory linguine noodles.