Linguine with Herbed Ricotta and Eggplant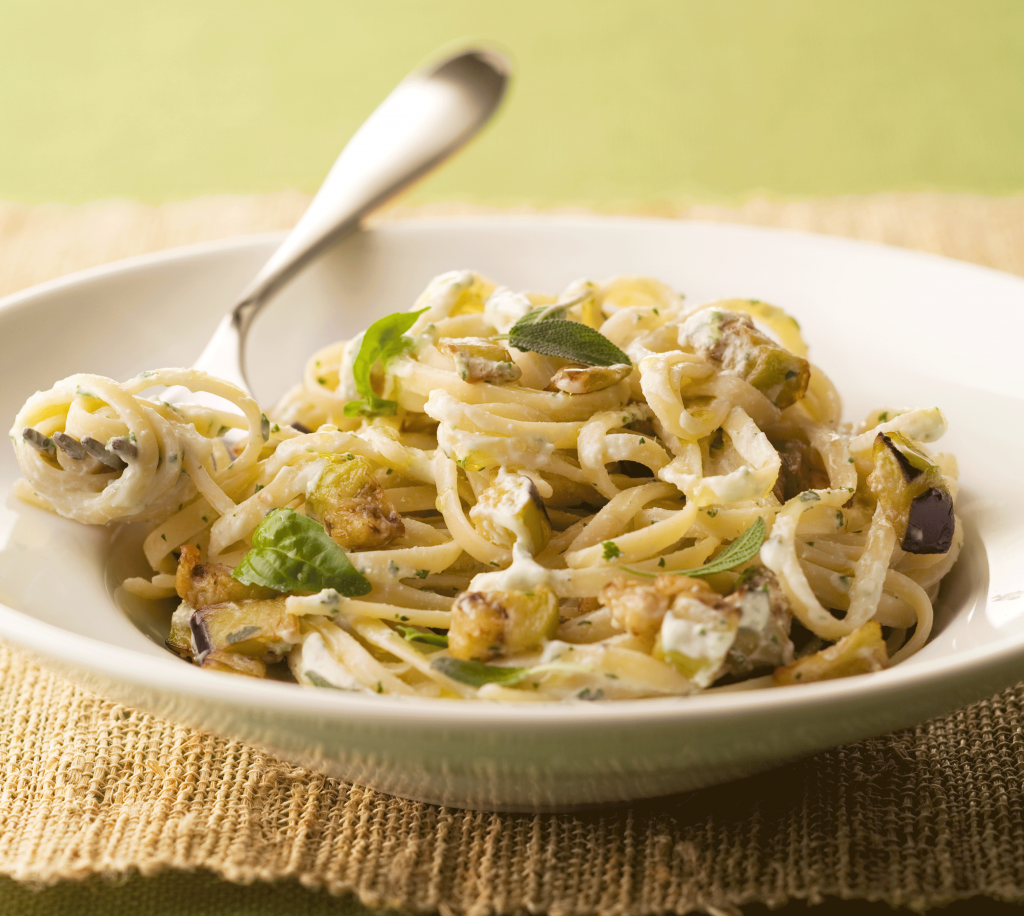 Ingredients
12 oz. Galbani® Ricotta
1 Tbsp. rosemary, chopped
10 basil leaves
5 sage leaves
1/2 cup parsley, chopped
1 large eggplant, 1/2 inch dice
4 Tbsp. Extra Virgin Olive Oil, divided
3/4 box linguine
salt and pepper, to taste
Directions
Chop the herbs in a food processor until chopped fine. Add the ricotta and mix well. Season with salt and pepper. Reserve.
Cook the eggplant in 2 Tbsp. olive oil in a large sauté pan on medium-high heat until eggplant is soft and starts to caramelize, about 8 minutes.
While eggplant is cooking, cook the linguine in salted water until al dente. Drain, reserving 3 Tbsp. cooking liquid.
Toss cooked pasta with eggplant, ricotta mixture, and reserved cooking liquid. Season with salt and pepper.
Serve with drizzle of the rest of the olive oil.