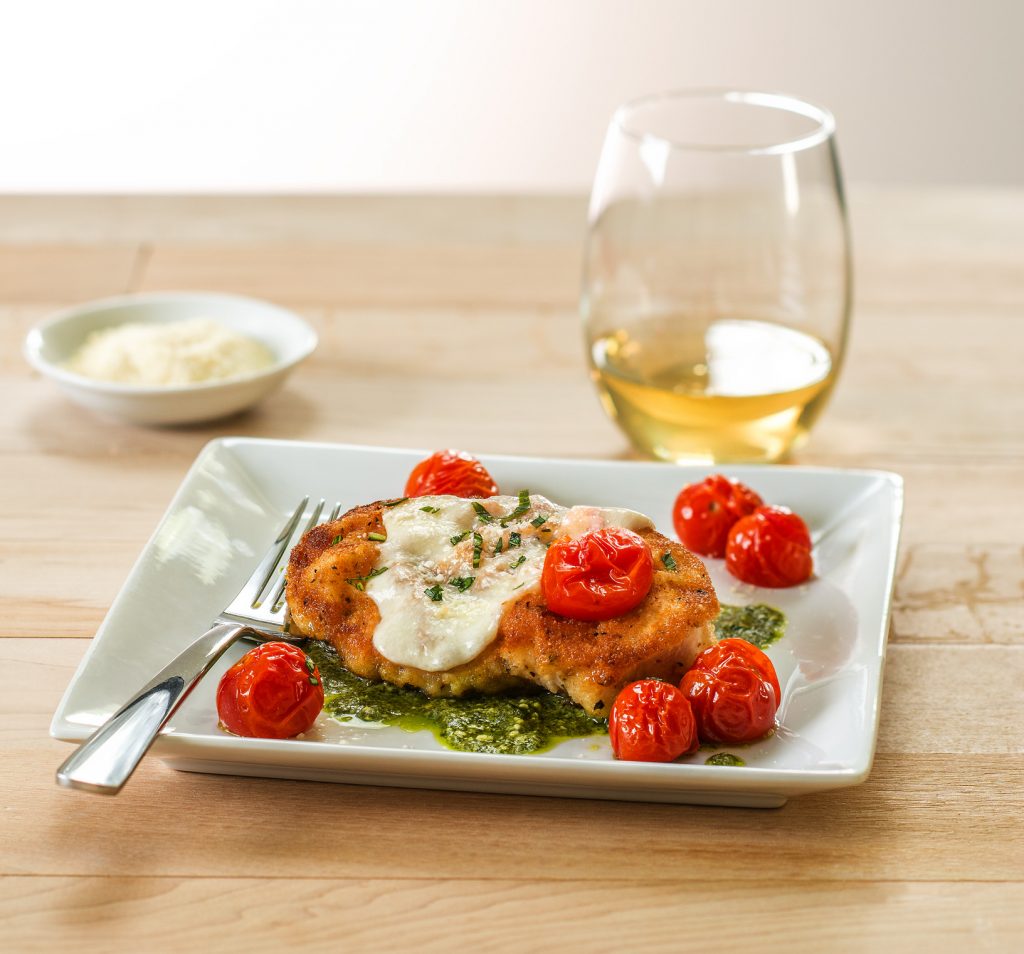 Two Italian Classics in One: Chicken Parmesan and Fresh Mozzarella Caprese
There is nothing better than great chicken parmesan. This recipe features a tender, juicy piece of chicken paired with juicy cherry tomatoes and creamy melted fresh mozzarella. This is sure to be everyone's new favorite meal.
Ingredients
12oz. log of Galbani® Fresh Mozzarella Cheese, hand sliced
4-4oz. boneless chicken breasts
2 cups Italian seasoned bread crumbs
1 cup flour
1 cup milk
1 egg
2 1/2 cups olive oil
2 cups fresh basil leaves, removed from stem
1 pint cherry tomatoes
salt and pepper, to taste
Directions
Preheat oven to 350 degrees F
In a large frying pan, add 1-1/2 cups olive oil and heat to medium-high heat.
In 3 separate bowls, place flour in one, milk and egg whisked together in one and bread crumbs in one.
Dredge the chicken in the flour, then milk- egg mixture, and then the bread crumbs. Add chicken to frying pan, brown one side and then the other side.
Transfer chicken breasts to a baking sheet. Place 2 slices of fresh mozzarella on each piece of chicken.
Toss whole cherry tomatoes in 1/2 cup olive oil and place on same sheet as chicken to roast.
Place in oven at 350 degrees F for 10-15 minutes until chicken is fully cooked and cheese is melted.
Place basil leaves and remaining oil in a blender or food processor and blend until smooth to make the pesto sauce. Spread pesto in the center of the plate, about 1 tablespoon per dish.
Add a chicken breast to each plate and top with roasted cherry tomatoes.
Chicken Caprese Parmesan Tips:
For the juiciest, most tender chicken, be sure to pound the chicken to make thinner.