Tenderloin Caprese Sandwich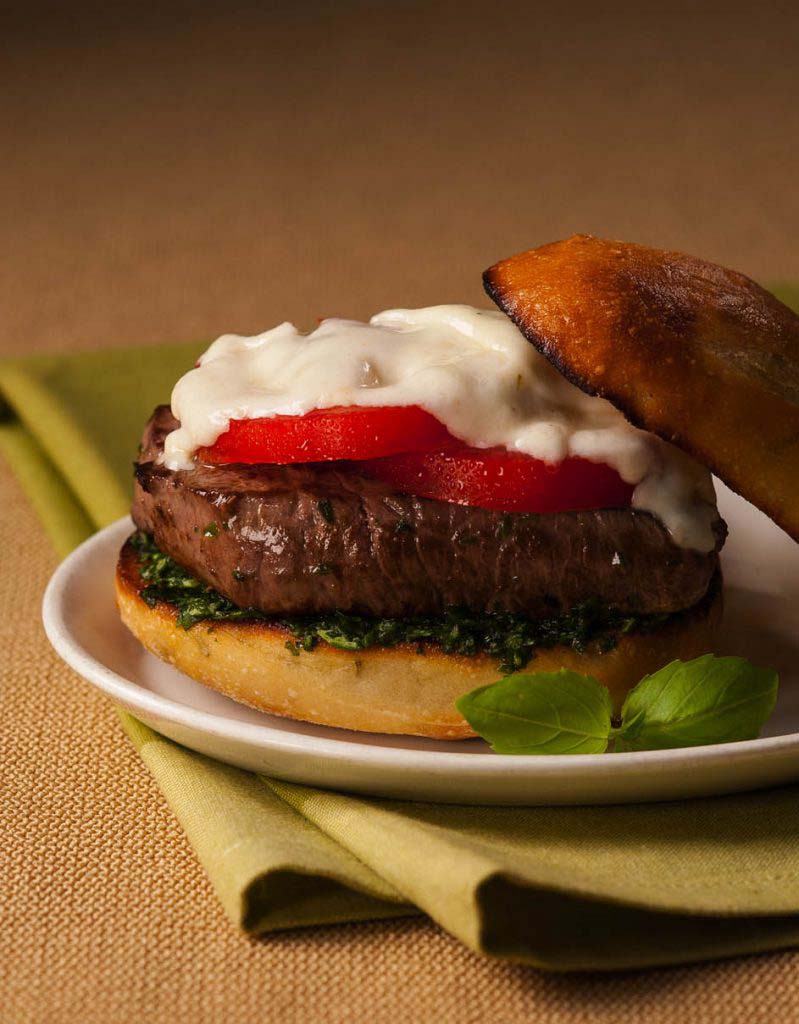 Ingredients
12 oz. Galbani® Fresh Mozzarella
4 – 6 inch crusty rolls
Olive oil
1/2 lb. fresh basil
2 tomatoes
Salt & pepper, to taste
4 – 6 oz. filets of sirloin or filet mignon
Directions
Turn on grill to high temperature.
Slice bread lengthwise and open up. Drizzle with olive oil and set aside.
In a small blender/chopper, blend basil leaves with two tablespoons of olive oil to make pesto spread.
Slice tomatoes and Fresh Mozzarella Cheese into 1/4 inch thick slices. Drizzle fillets with olive oil, and dust with salt and pepper.
Reduce heat to medium and grill fillets for 2 ½ minutes per side to medium-rare.
Slightly toast the rolls on grill and add cheese to fillets to melt. Remove rolls, spread with a thick layer of pesto and tomatoes.
Add steak with cheese and top with the other half of roll.
Cut in half and serve.