Ricotta Stuffed Hot Peppers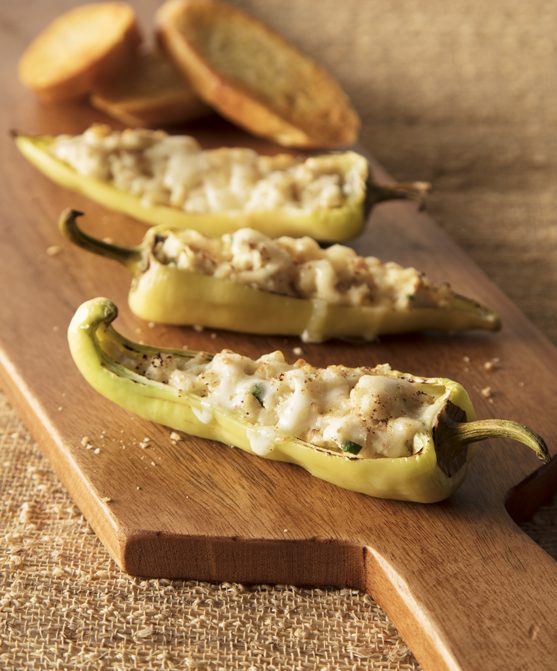 Ingredients
15 oz. Galbani® Ricotta Cheese
12 oz. Galbani® Mozzarella Cheese, shredded and divided
12 banana peppers
1 cup bread crumbs
fresh parsley, finely chopped
olive oil
salt and pepper, to taste
Directions
Preheat oven to 400 degrees F.
Cut off tops of peppers or cut peppers lengthwise and remove cores.
In bowl mix ricotta, 8oz. mozzarella, bread crumbs, parsley, salt, and pepper. Roll cheese, mix into log shape, and insert into peppers.
Top with remaining shredded mozzarella.
Place on cookie tray covered with oil and bake at 400 degrees F until peppers look roasted and cheese is melted.