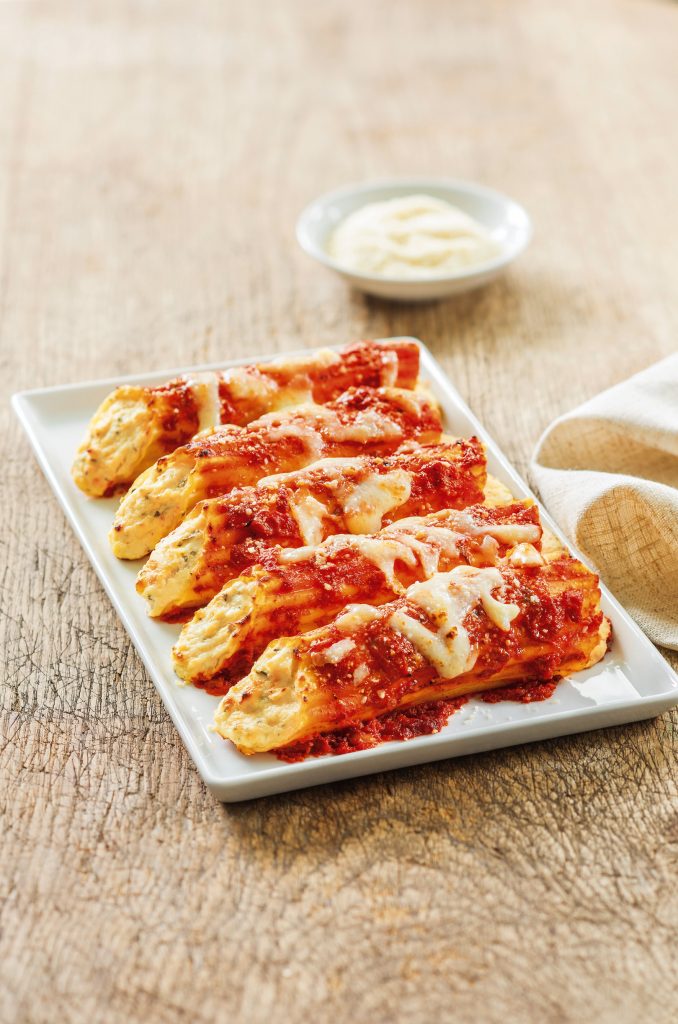 Ingredients
32 oz. Galbani® Ricotta
16 oz. Galbani® Mozzarella, hand shredded, divided
1 cup Galbani® Parmesan, grated
20-24 manicotti shells
2 eggs, beaten
2 jars 26oz. tomato sauce
seasonings: 3 tsp. dried basil, 3 tsp. dried oregano, 1.5 tsp. onion powder, 1.5 tsp. garlic powder, 1.5 tsp. seasoned salt
Directions
Preheat oven to 350 degrees F.
Prepare pasta based on package instructions. Drain, separate and set aside.
In a separate bowl, combine the ricotta cheese, half of the mozzarella cheese, Parmesan cheese, eggs and seasonings.
Spread 1 cup sauce each in two ungreased 9x13 inch baking dishes.
Stuff manicotti shells with cheese mixture (fill plastic bag and cut corner off to pipe in cheese mixture); arrange over sauce. Top both dishes with remaining sauce.
Cover and bake at 350 degrees F for 45-50 minutes. Remove from oven, remove foil and sprinkle with remaining cheese.
Return to oven and bake until cheese is melted, about 5-10 minutes.