Campanelle with Roasted Garlic, Chicken, and Arugula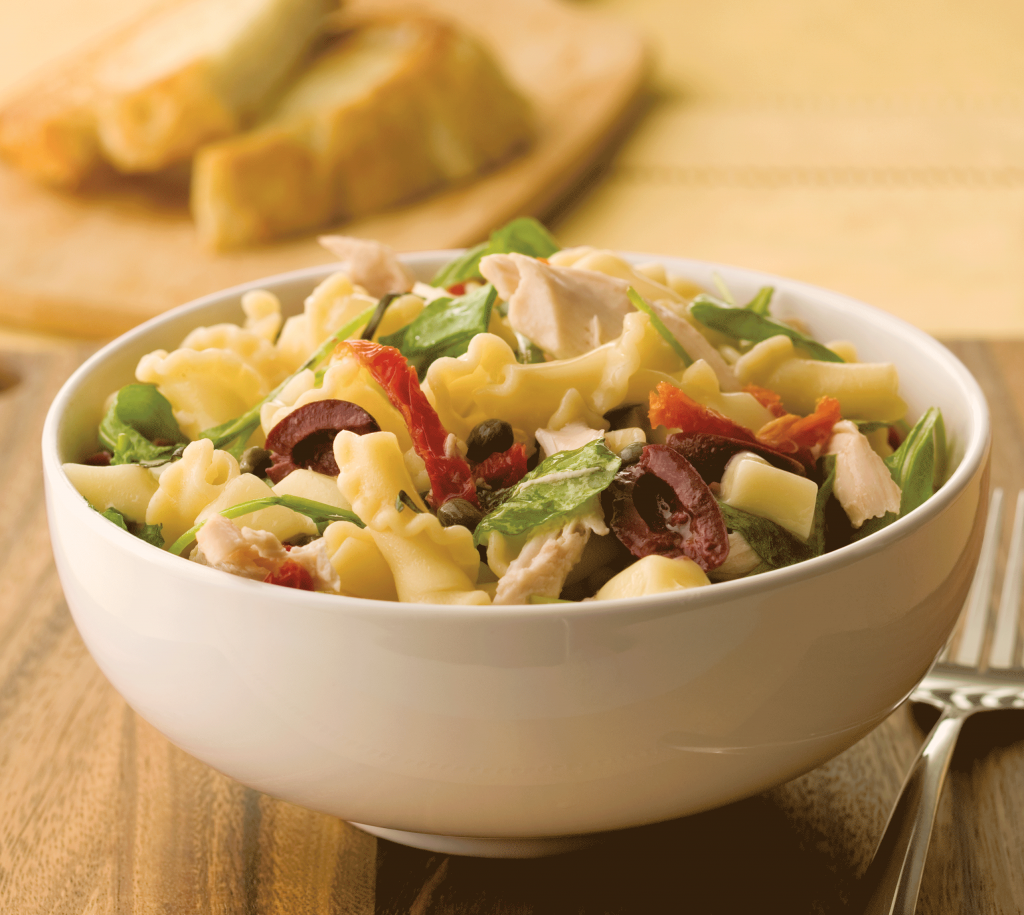 Ingredients
16 oz. Galbani® Mozzarella, 1/2 inch dice
1 qt. reduced sodium chicken stock
2 cups arugula
1/2 cup roasted or sundried tomatoes, thinly sliced
1/2 lb. campanelle pasta, or other ruffled shape
3 Tbsp. Extra Virgin Olive Oil
4 cloves garlic, thinly sliced
2 cups cooked chicken, torn into bite-size pieces
1 1/2 Tbsp. capers, drained
1/3 cup Kalamata olives, cut in half
Directions
In a large sauté pan, boil the chicken stock on high heat until reduced to 2 cups. Remove from pan and reserve.
Put mozzarella, arugula, tomatoes, and basil in a large mixing bowl. Reserve.
Cook the pasta until al dente. Drain and reserve without rinsing.
Wipe out the sauté pan and cook the oil and garlic on medium heat, stirring constantly until the garlic is toasted, about 5 minutes.
Add the chicken, capers, olives, pasta, and reduced stock to the sauté pan. Heat until warmed through, about 3 minutes.
 Add the entire mixture to the mixing bowl with the other ingredients and toss to coat. Mozzarella will just begin to melt softly. Serve immediately.