Caprese and Olive Skewers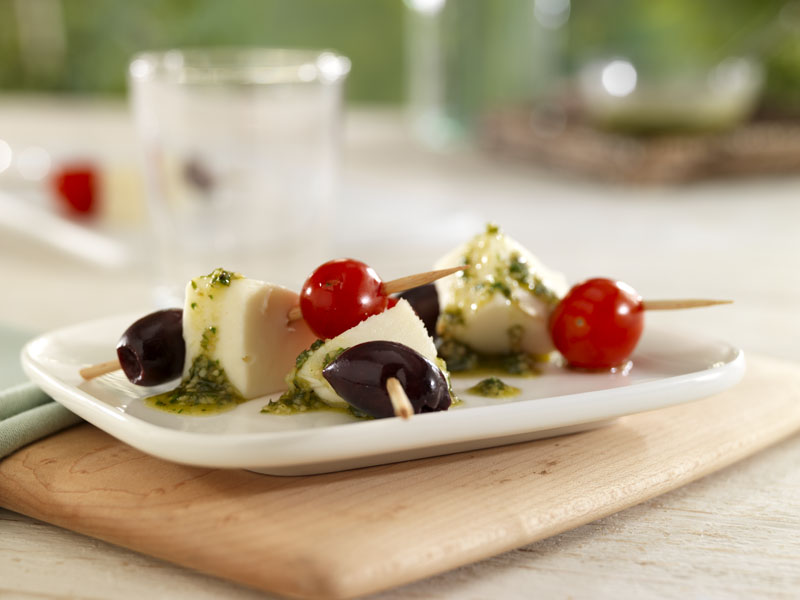 Ingredients
2 – 8 oz. Galbani® Fresh Mozzarella Balls, diced
1 pint cherry tomatoes
10 Kalamata olives
Pesto Ingredients:
3/4 cup olive oil
10 leaves basil
1/4 cup pine nuts
1/4 cup Parmigiano cheese
salt and pepper, to taste
Directions
Place tomato, olive and cheese on skewer.
Arrange on serving dish.
Drizzle cheese with pesto and serve.
Pesto Directions:
Combine all dry ingredients and pulse for 30 seconds.
Slowly Drizzle in olive oil and season with salt and pepper.