Tuscan Ricotta Cheesecake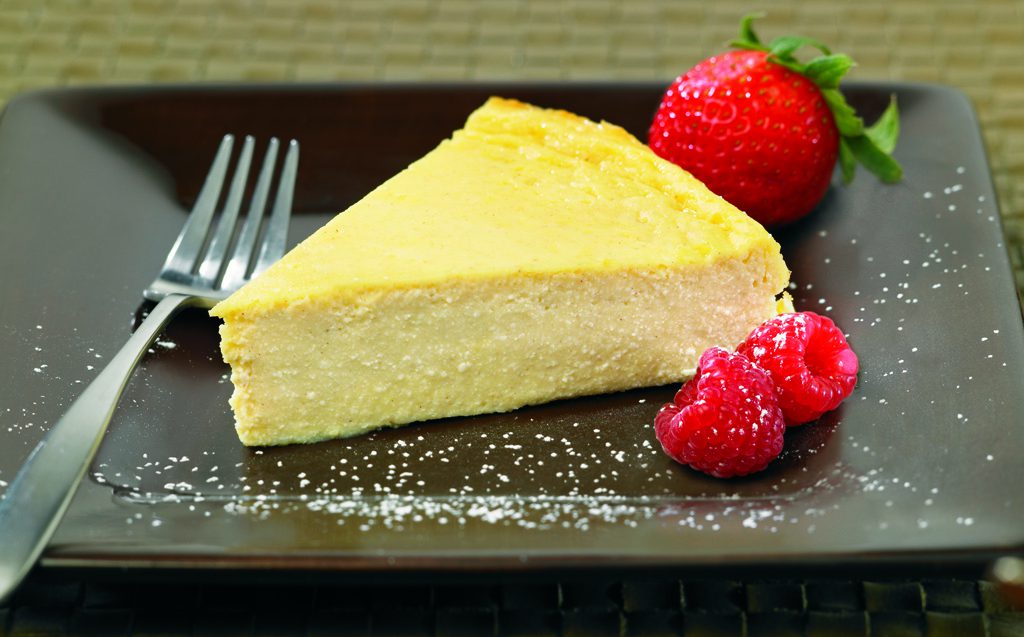 Ingredients
32 oz. Galbani® Ricotta
3/4 cup sugar
1/3 cup all-purpose flour
6 eggs
1/2 tsp. ground cinnamon
1 3/4 tsp. orange zest
2 1/2 tsp. vanilla extract
1/8 tsp. salt
Directions
Preheat oven to 350 degrees F. Set rack in the middle of the oven. Grease a 9" baking dish.
Blend all ingredients together until mixture is smooth. Pour mixture into baking dish.
Bake in the center of the oven for about 1 to 1 1/4 hours, until a light golden color. Make sure the center is fairly firm, and the point of a sharp knife inserted in the center comes out clean.
Cool on a wire rack. Cover, and chill until served.