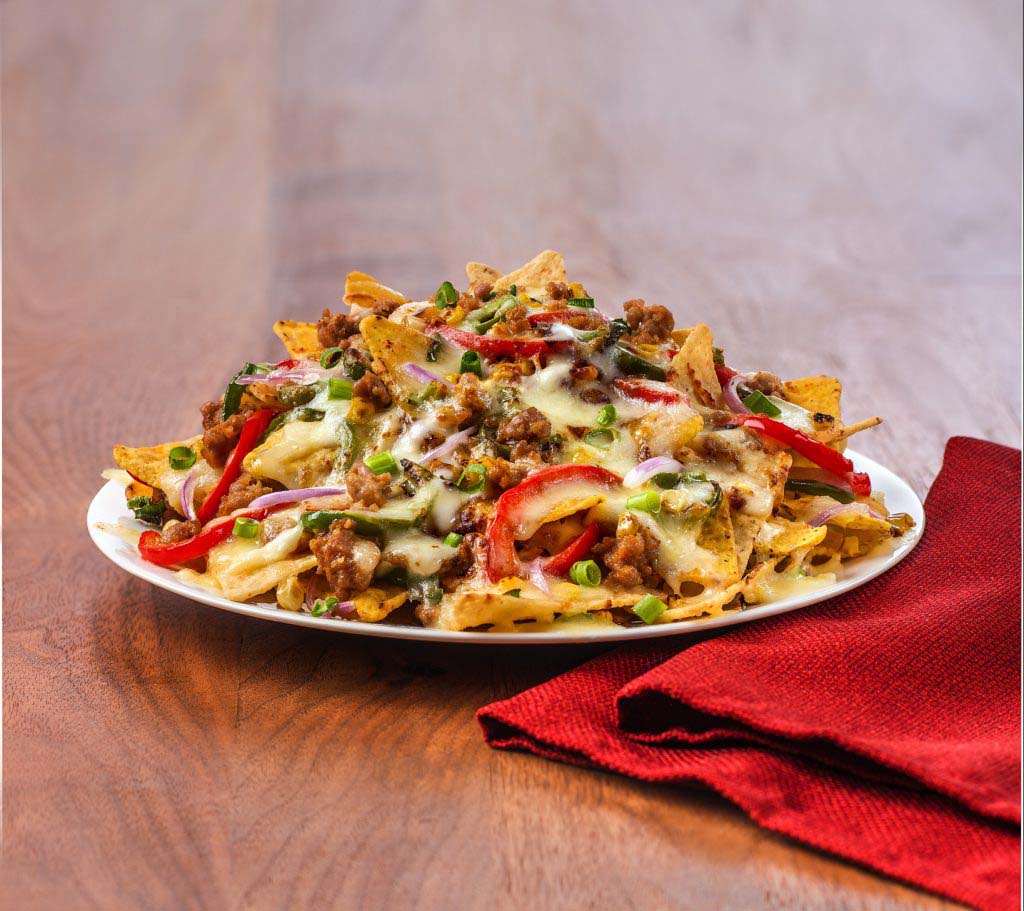 Ingredients
8 oz. Galbani® Whole Milk Mozzarella, hand shredded
1 lb. sausage or 4-5 Links with the skin removed
1 green pepper, cut into thin strips
1 red pepper, cut into thin strips
1 small red onion, cut into thin strips
1/4 cup olive oil
1 bag corn/tortilla chips
2 green onions/scallions, chopped
Directions
In a frying pan, brown the sausage and set aside.
Sauté all of the peppers and onions in olive oil until soft.
Lay out the chips on an oven safe plate or baking sheet, and fully cover with sausage, peppers, and onions mixture.
Cover with mozzarella and sprinkle green onions.
Bake at 400 degrees F for 5-7 minutes until cheese is bubbly brown.