Fresh Mozzarella Margherita Pizza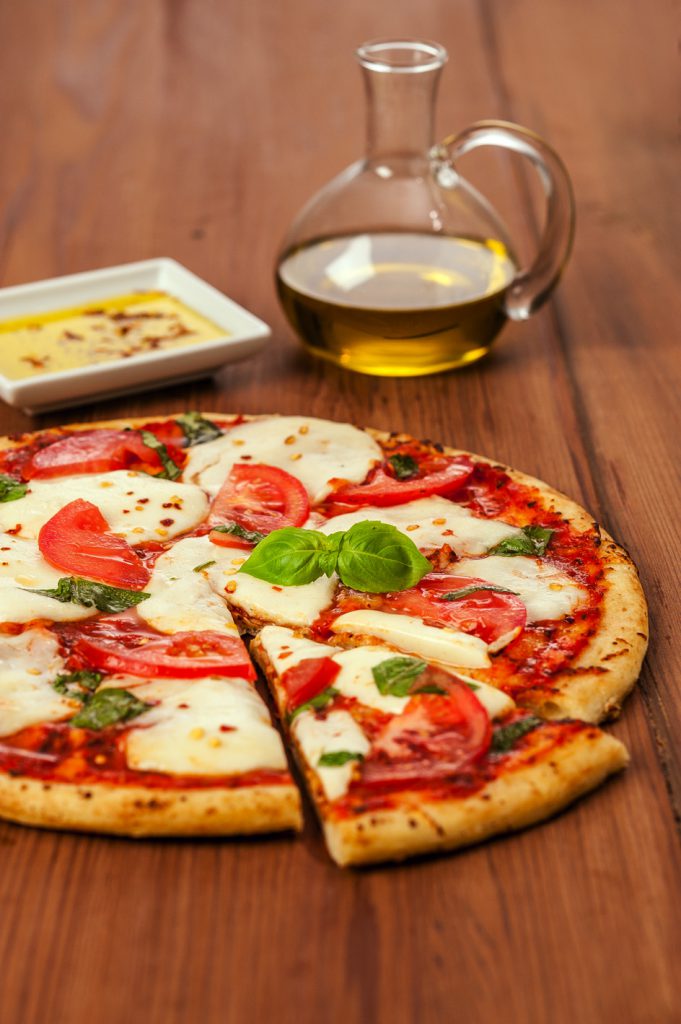 Ingredients
8 oz. Galbani® Mozzarella Fresca™ Ball, sliced
1 thin pizza crust
3 Tbsp. extra virgin olive oil
1 cup pizza sauce
2 tomatoes, sliced
1 cup fresh basil leaves, thinly sliced
1/2 Tbsp. dried oregano
crushed red pepper, to taste
Directions
Preheat oven to 375 degrees F.
Lightly brush pizza crust with olive oil. Spread pizza sauce evenly on crust.
Decorate pizza with fresh mozzarella and tomato slices, leaving just a one half-inch rim of crust exposed around pizza. Sprinkle the fresh basil and dried oregano across the pizza.
Bake pizza in oven for about 14–16 minutes or until crust is finished and pizza is hot.
Let stand 3–4 minutes before cutting.
Add crushed red pepper to taste.