Crostini with Ricotta, Basil Pesto, and Roasted Peppers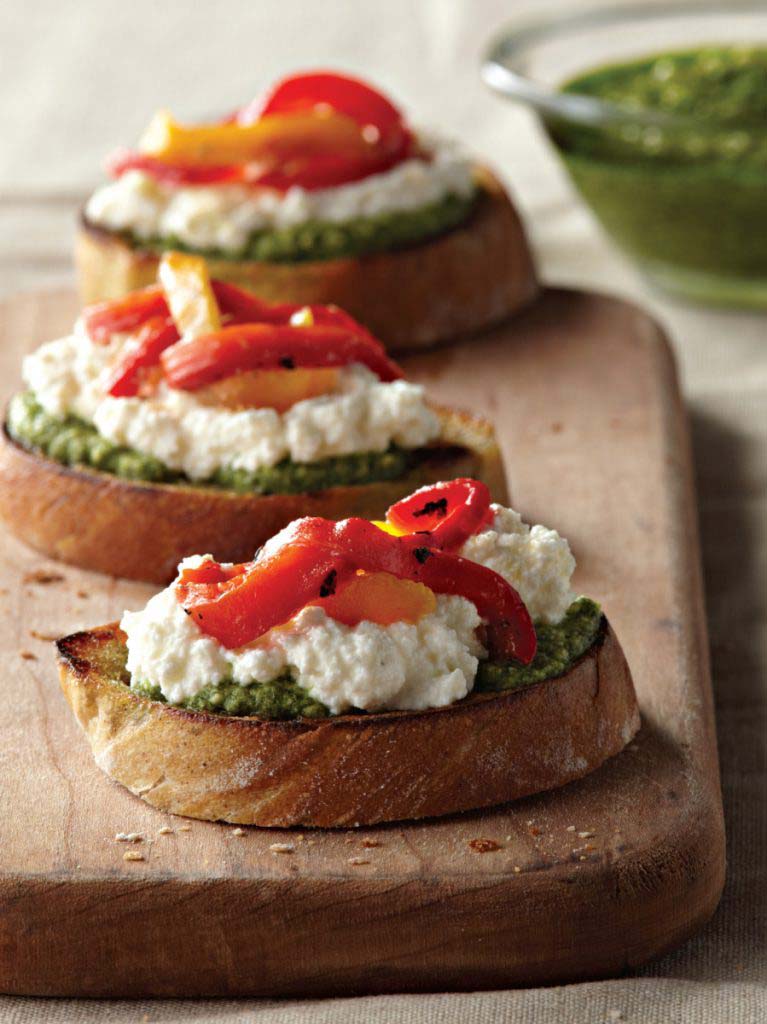 Ingredients
15 oz. Galbani® Ricotta Cheese
loaf of Italian bread, cut into 12 slices
1/4 cup basil pesto
12 oz. jar roast red peppers, cut in 1/4 inch slices
salt and pepper
Fresh Basil Pesto:
2 cloves garlic
1/2 cup pine nuts (toasted in oven at 350 F for 15 minutes)
4 cups fresh basil
1 cup Extra Virgin Olive Oil
salt and pepper
Directions
Fresh Basil Pesto:
Combine the garlic, pine nuts, and basil in a food processor with olive oil, salt and pepper, and pulse until coarsely chopped.
Crostini:
Toast or grill bread until crusty and lightly golden brown.
Spread one tablespoon of basil pesto onto each slice of bread.
Top with one tablespoon of ricotta and a roasted red pepper slice.
Season with salt and pepper to taste.