Herbed Butter Grilled Cheese with Fried Egg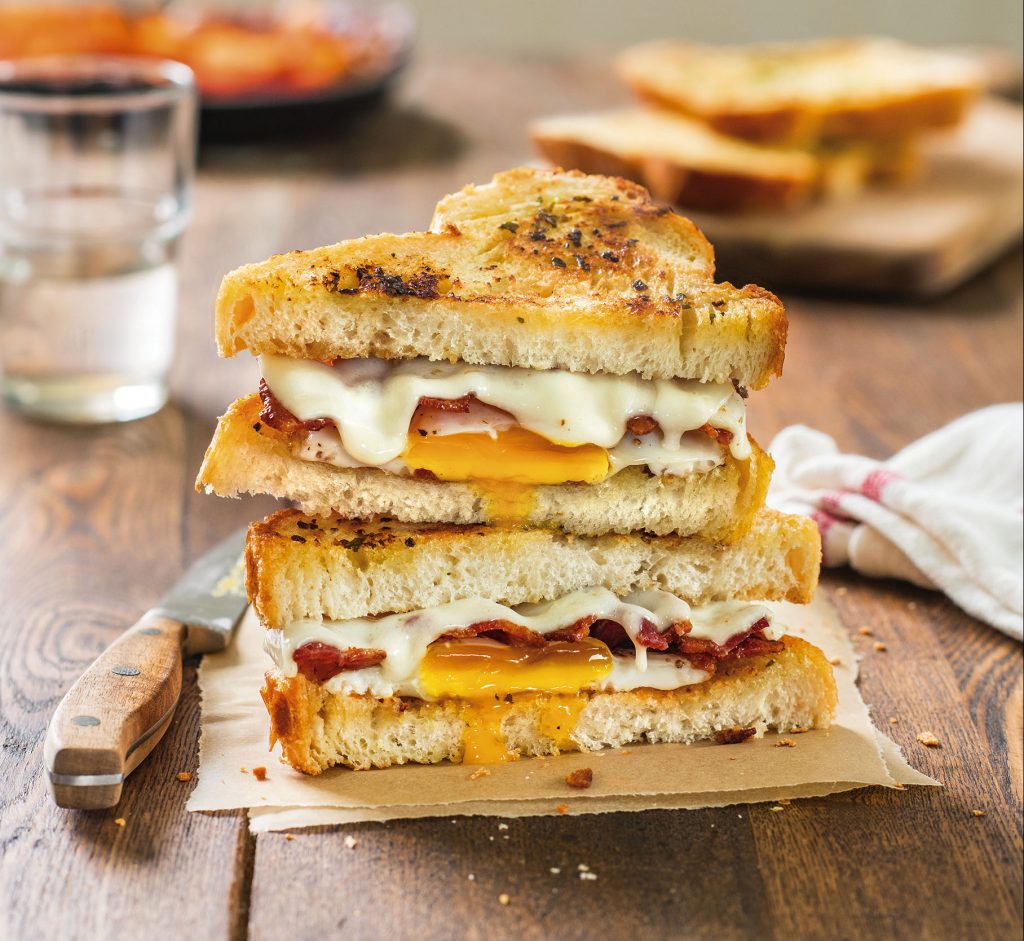 A Zesty Fried Egg Sandwich with Creamy Provolone Cheese
It's tough to beat a good breakfast sandwich. This sandwich features a delicious fried egg, and a creamy slice of provolone cheese. It is sure to be an all-time favorite.
Ingredients
8 slices of Galbani® Sliced Provolone Cheese
1/2 stick of butter, softened, plus another 2 Tbsp. for frying eggs
1 tsp. garlic, minced
3 fresh basil leaves, finely chopped
4 eggs
8 slices of bread (farm style)
salt and pepper
Directions
Herbed Butter: Using a 1/2 stick of softened butter, add garlic and finely chopped basil. Mix thoroughly with a wooden spoon.
In a large skillet or frying pan, melt the 2 Tbsp. butter over low heat.
Fry eggs so the yokes are cooked as desired. Add salt and pepper to taste. Once done remove from flame, cover to keep warm.
Using the herbed butter, butter one side of each slice of bread and place buttered side down in a separate frying pan over medium heat.
Add a slice of Provolone cheese to each piece of bread.
As the bread starts to cook the cheese will begin to soften, at this point, carefully place a fried egg on one of the slices of bread.
Top with the other slice of bread, buttered side up.
Cover pan with a lid and cook until cheese melts. Using a spatula flip or turn until each side is golden brown.
Herbed Butter Grilled Cheese with Fried Egg Tips:
Add a couple slices of crispy bacon to add even more flavor.