Penne Vodka with Broccoli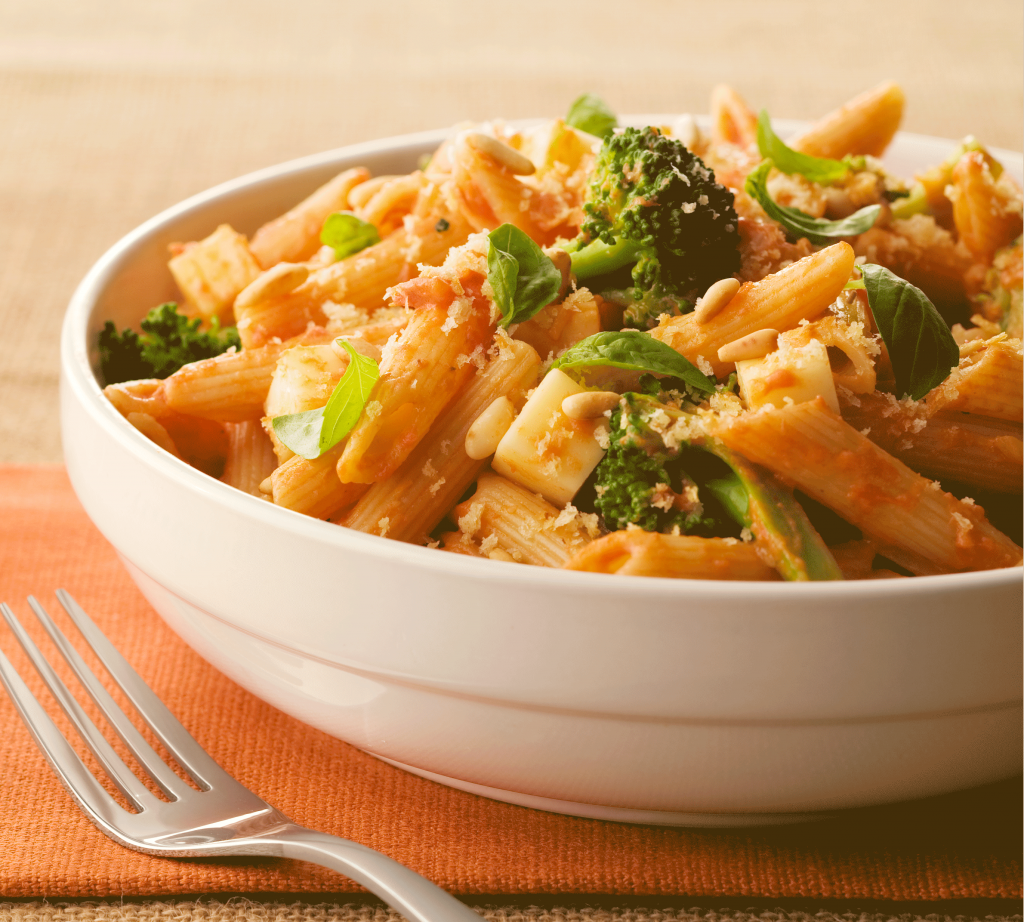 Ingredients
16 oz. Galbani® Chunk Mozzarella, 1/2 inch dice
16 oz. penne pasta, cooked and drained
2 cups broccoli florets
2 Tbsp. Extra Virgin Olive Oil
3 shallots, minced
1 cup vodka
2 cups basic tomato sauce
1 cup half and half cream
12 basil leaves, thinly sliced
3 Tbsp. pine nuts, toasted
1 cup bread crumbs
Directions
Preheat oven to 400 degrees F.
Cook pasta according to package directions.
Blanch broccoli in boiling salted water for 2 minutes.
Remove and chill in ice water. Drain and dry.
Sauté the shallots in olive oil in a large sauté pan on medium until translucent, about 4 minutes.
Add vodka and cook until dry and then add the tomato sauce and half and half.
Toss pasta, broccoli, sauce, basil, mozzarella, and pine nuts together in a large mixing bowl.
Put mixture into baking dish sprayed with cooking spray and top with bread crumbs.
Bake until top is golden brown and crunchy, about 15 minutes.