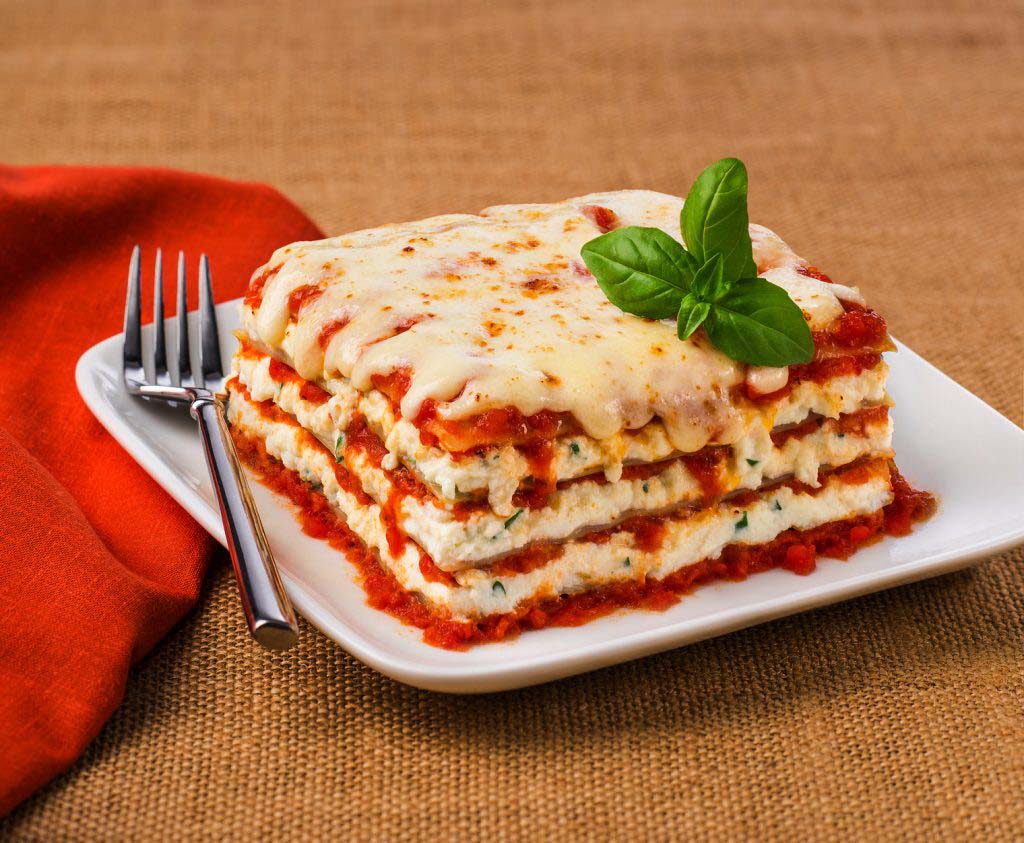 Ingredients
32 oz. Galbani® Ricotta cheese
16 oz. Galbani® Mozzarella cheese, shredded
1/2 cup Parmesan, grated
1/4 cup parsley, minced
1 tbs basil, chopped
2 cloves garlic, minced
5 to 6 cups of pasta sauce
9 oz. box of no boil lasagna sheets
Directions
Preheat oven to 350 degrees F.
Mix ricotta, half of the shredded mozzarella, Parmesan, parsley, basil, and garlic in a bowl and set aside.
Spread 1 cup of sauce in a 13x9″ baking pan.
Place 3 uncooked lasagna sheets at the bottom of the pan, add a layer of 1/4 of the cheese mixture, and then layer with 1 cup of sauce. Place 3 lasagna sheets and repeat layers until all of the cheese mixture is gone, with the last layer being sauce.
Cover with foil and bake for 1 hour.
Remove foil, top with the second half of the shredded mozzarella, and bake uncovered for 10 minutes.
Remove from oven and let stand for 15 minutes. Cut and serve.