Strawberry Ricotta Crepes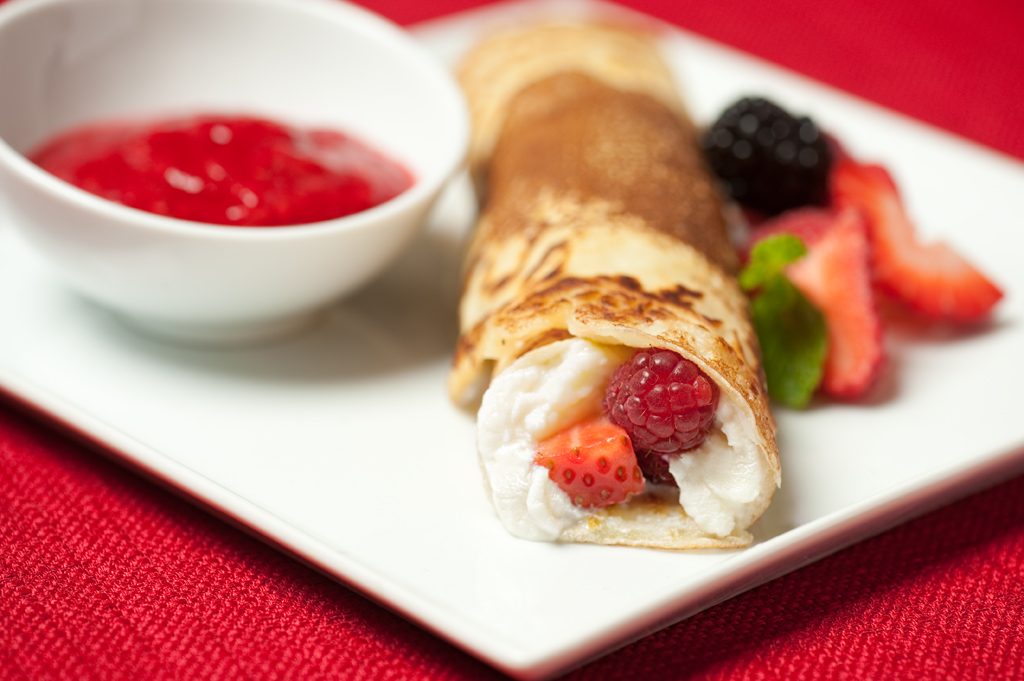 Mouthwateringly Fresh Crepes with Creamy Ricotta Cheese
One of many ways to enjoy this classic Italian dish. Everyone's sweet tooth will be satisfied with the smooth taste of the ricotta and the slight bitterness of the fruit mixture. This will surely be a hit at every breakfast or brunch.
Ingredients
For the Filling:
17oz. Galbani® Ricotta cheese
4 packets sweetener or 1/4 cup sugar
2 cups fresh berries
For the Crepes:
1/2 cup flour
2 eggs
7/8 cup skimmed milk
Directions
To make the crepe batter: Sieve the flour into a mound within your mixing bowl and make a well in the middle. Add the eggs and start to whisk. Add the milk a little at a time and whisk until you have made a smooth mixture with no lumps.
In a non-stick pan, add a tiny drizzle of oil or spray. When the pan is very hot, adjust to a more moderate heat. Add a ladle of crepe batter (a nice thin layer just coating the pan). When you see the bubbles appear on the surface, the crepe is ready to flip over. Turn the pancake and cook for another minute on the other side.
In a bowl, mix the ricotta cheese with the sugar or sweetener and add in the berries. Fill each crepe and roll them up before serving.
Strawberry Ricotta Crepe Tips:
To have an evenly cooked crepe, tilt the pan in a circular motion so the batter coats the surface equally. Each crepe should be cooked until it begins to bubble, and is a light brown color.