Meatball Lasagna (Neopolitan Style)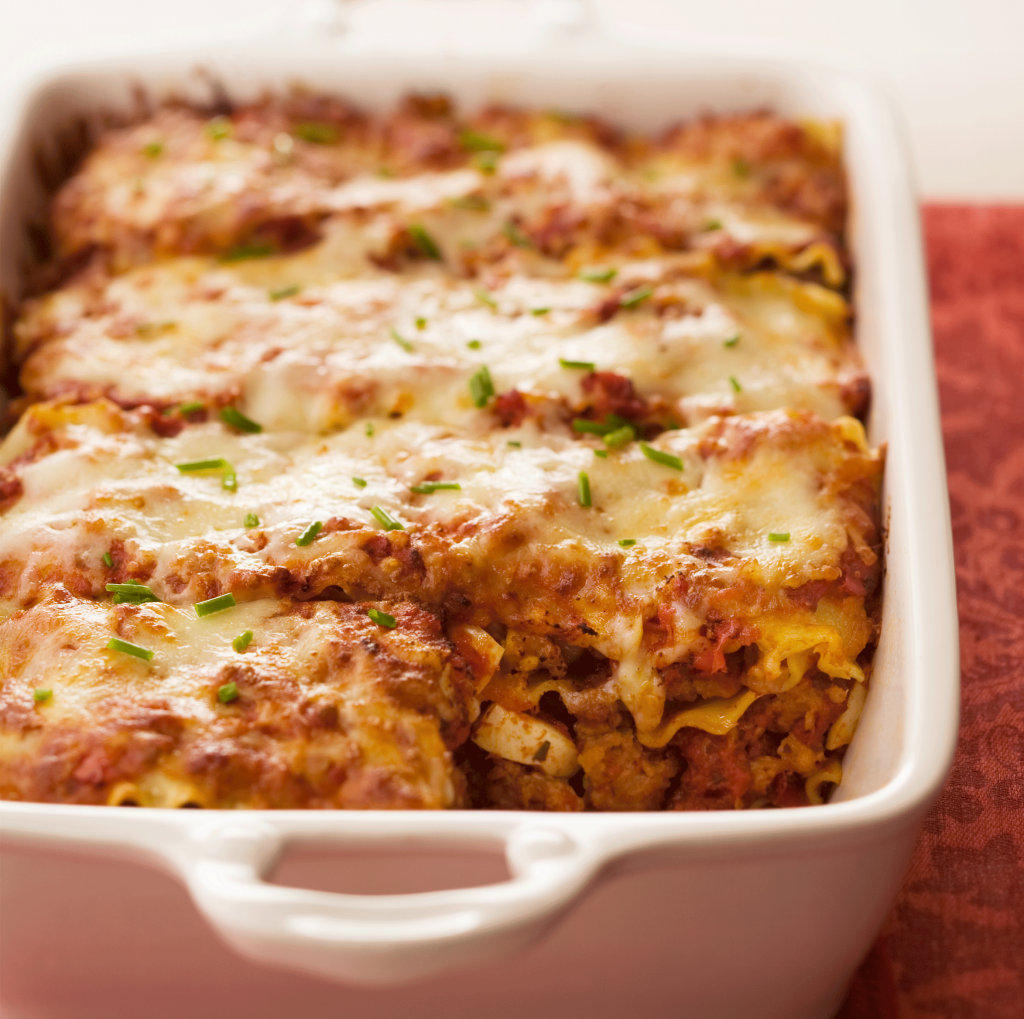 The Perfectly Meaty Lasagna with smooth Ricotta
A delicious Italian classic featuring an enormous amount of meat. The tomato sauce, sausage, and hard boiled eggs make for an incredible dish; that everyone will definitely love.
Ingredients
16 oz. Galbani® Chunk Mozzarella
2/3 cup parmesan, grated
1 egg
3/4 lb. ground beef
4 cups tomato sauce
12 lasagna noodles
1/2 lb. raw Italian Sausage, casing removed
5 eggs, hard boiled, peeled, sliced
Directions
Preheat oven to 400 degrees F.
Cook lasagna according to package directions. Reserve.
Make meatballs by mixing the Parmesan, uncooked egg, and ground beef along with salt and pepper. Form into ¾-inch balls. Cook on sheet in oven until browned. Reserve.
To assemble, spray a 13x9-inch baking dish with cooking spray. Spread 1 cup of sauce on bottom and top with 4 of the lasagna sheets to cover bottom of dish.
Layer with ½ the meatballs, the sausage, and ½ the sliced eggs. Top with 1½ cups sauce.
Top with 1 more layer of lasagna noodles, the rest of the sausage, egg, and meatballs. Top with 1 cup of sauce.
Top with last layer of 4 noodles, 1 cup of sauce, and the mozzarella.
Cover with parchment and then aluminum foil. Bake for 40 minutes until slightly bubbling, Remove foil and parchment and continue to bake until top is browned, about 10 minutes more. Cool 15 minutes before serving to allow lasagna to set up.
Meatball Lasagna Tips:
Enhance the flavor of the Meatball Lasagna by preparing it, covering it with aluminum foil and then refrigerating it overnight or for 8 hours prior to cooking. This will maximize the flavors within the lasagna.