Grilled Chicken on Baguette with Ricotta and Artichoke Mayo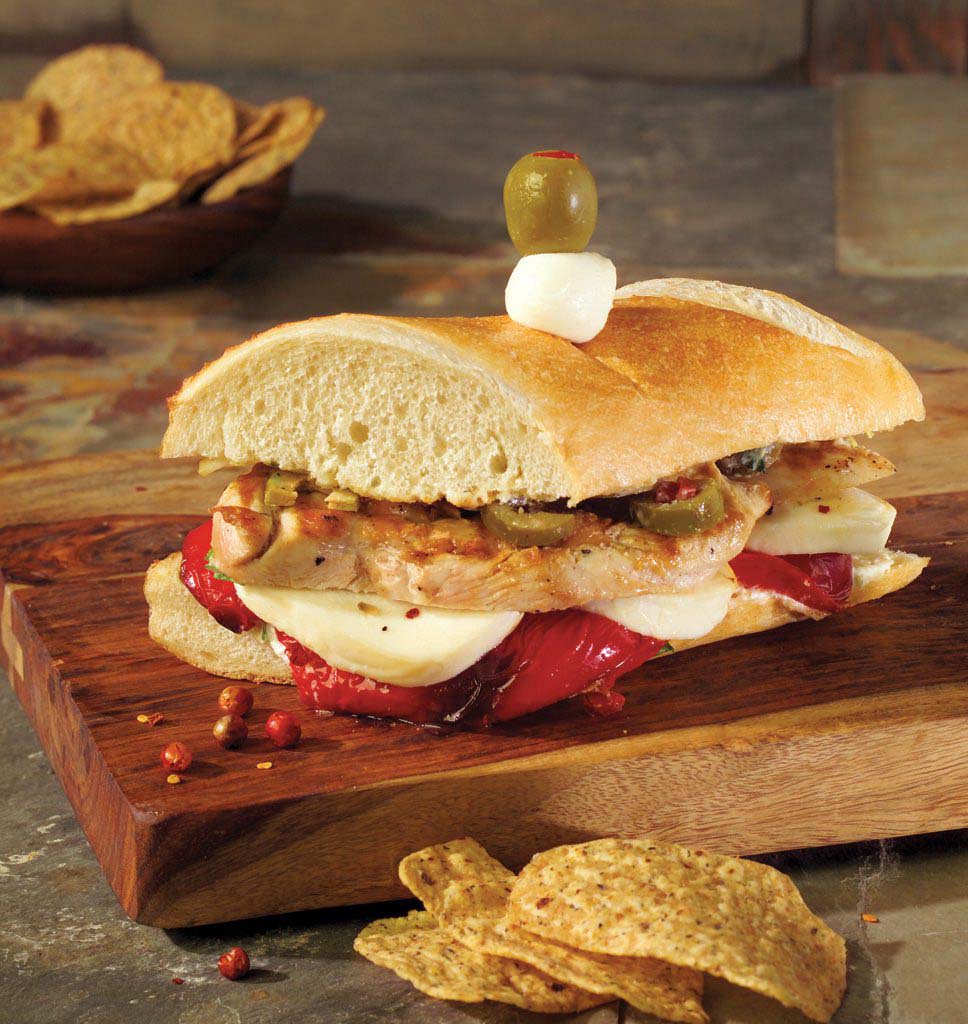 Grilled Chicken Sandwich with Smooth Artichoke and Mayo Topping
Everyone is guaranteed to enjoy this delicious grilled chicken sandwich. The combination of the zesty peppers, smoky grilled chicken, and the artichoke mayonnaise makes for a perfect sandwich.
Ingredients
9 oz. Galbani® Ricotta
12 oz. Galbani® Fresh Mozzarella, sliced
1 lb. boneless chicken breast
8 oz. artichoke hearts, drained
1 cup mayonnaise
1 tsp. red pepper, crushed
baguette or French bread
2 red pepper
1/2 lb. colossal green olives, pitted
salt and pepper, to taste
Directions
Cook chicken on grill or stove top.
Puree artichokes.
In a bowl, mix ricotta, mayo, artichokes and crushed red pepper. Salt and pepper to taste.
Cut baguette or French bread in half, spread with ricotta mayo and layer chicken, red peppers, olives and fresh mozzarella.
Cut and serve.
Grilled Chicken on Baguette with Ricotta and Artichoke Mayo Tips:
Layer Up! Add as many layers as you can, this will bring out the most flavor from the grilled chicken and delicious vegetables.