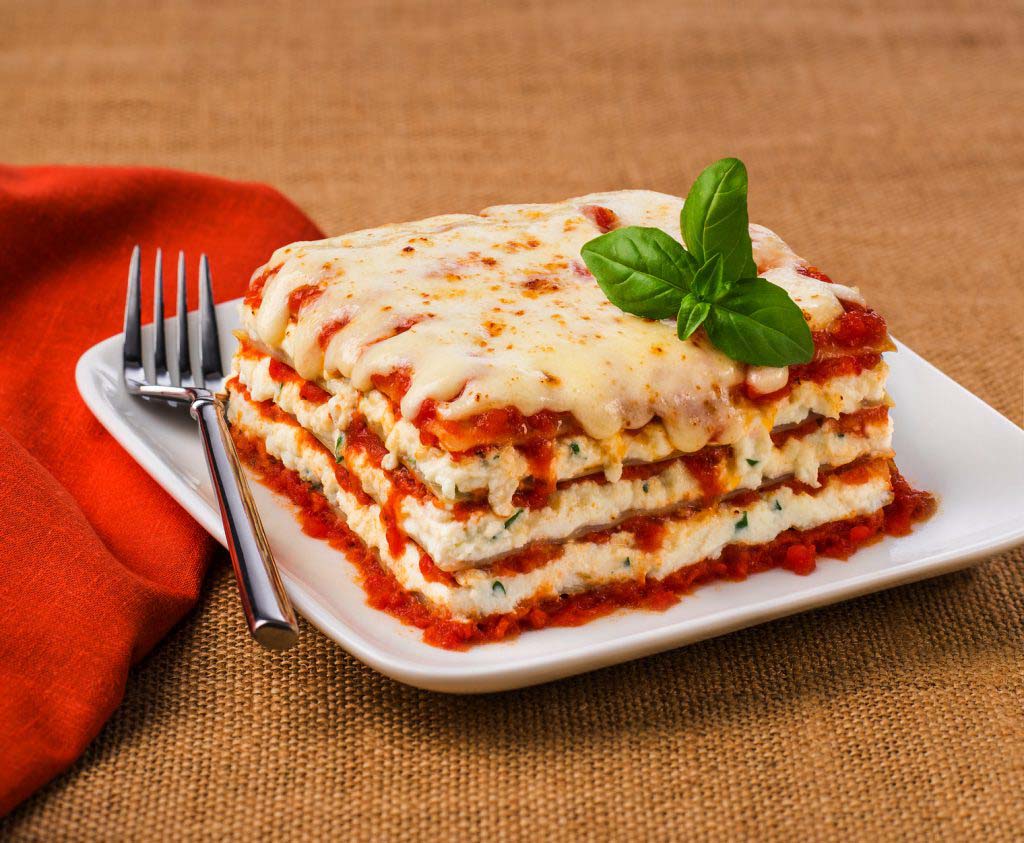 Classic Cheese Lasagna
This deliciously classic cheese lasagna is perfect for the whole family. Add these simple ingredients to your grocery list and make it today!
Ingredients
32 oz. Galbani® Ricotta cheese
16 oz. Galbani® 'Great for Shredding' Mozzarella cheese, shredded
1/2 cup Galbani® Parmesan, grated
1/4 cup parsley, minced
1 Tbsp. basil, chopped
2 cloves garlic, minced
5 to 6 cups of pasta sauce
9 oz. box of no boil lasagna sheets
Directions
Preheat oven to 350 degrees F.
Mix ricotta, 3/4 of the shredded mozzarella, parmesan, parsley, basil, and garlic in a bowl and set aside.
Spread 1 cup of sauce in a 13x9″ baking pan.
Place 3 uncooked lasagna sheets at the bottom of the pan, add a layer of 1/4 of the cheese mixture, and then layer with 1 cup of sauce. Place 3 lasagna sheets and repeat layers until all of the cheese mixture is gone, with the last layer being sauce.
Cover with foil and bake for 1 hour.
Remove foil, then top with the remaining 1/4 of the shredded mozzarella, and bake uncovered for 10 minutes.
Remove from oven and let stand for 15 minutes. Cut and serve.
Classic Cheese Lasagna Tips
The perfect leftover. This cheese lasagna can easily be prepped ahead of time and refrigerated for up to a day. If you happen to have leftovers, they can be frozen for several months!
Add your meat! Try adding ground beef or ground turkey as an additional layer to your dish! Cook ground meat and assemble lasagna as directed, adding meat to each layer of the lasagna.