Chicken and Waffles Grilled Cheese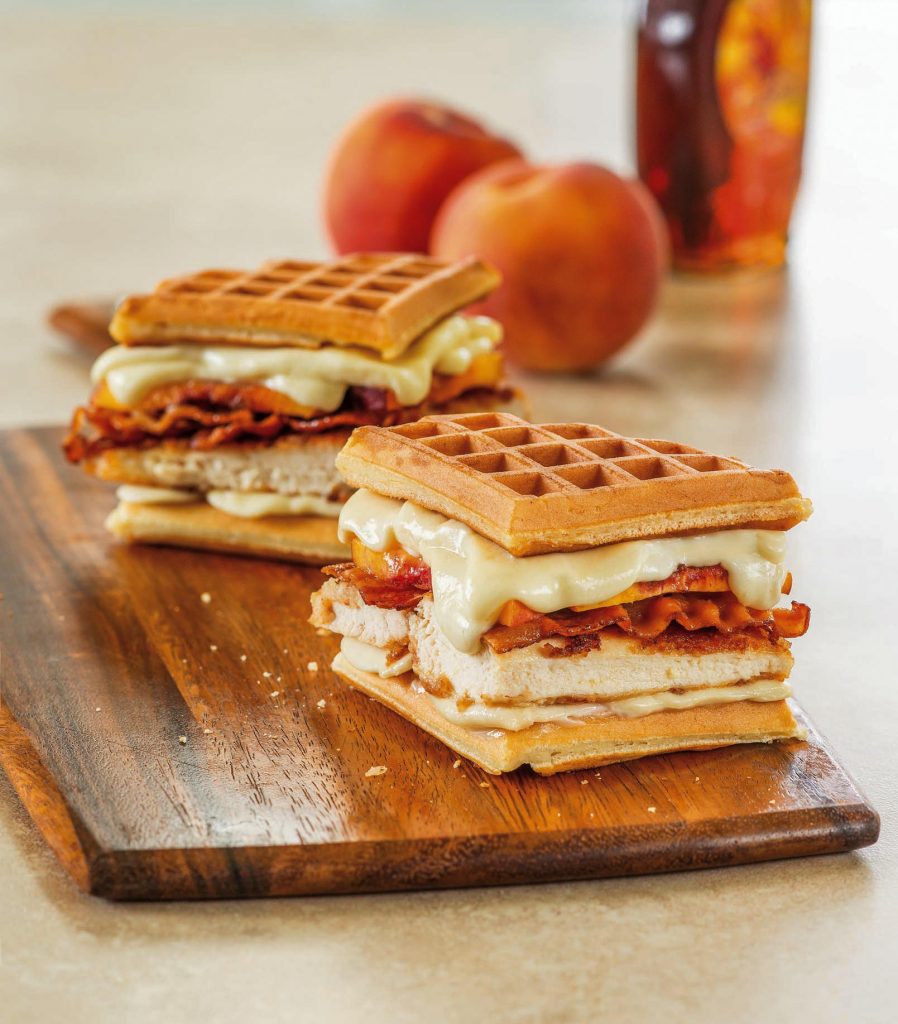 A New Take on a Classic Sandwich
Chicken and Waffles is a classic and this take on it makes it even better! The creamy mozzarella compliments the crunchy chicken, and when paired with the sweet peaches and salty pancetta, you'll experience chicken and waffles in a whole new way.
Ingredients
16 oz. Galbani® Mozzarella, sliced
12 slices pancetta, cut thin
1 Tbsp. maple syrup
1/2 cup mayonnaise
2 fresh peaches (or 1 small can of peaches, drained)
8 frozen waffles
2 Tbsp. butter, softened
4 – 4 oz. boneless chicken breasts
1 cup flour
1 cup buttermilk ranch dressing
2 cups vegetable oil
Directions
Cook pancetta in a nonstick pan until slightly crisp.
Mix syrup and mayonnaise together and set aside.
Slice peaches thin.
Lay out waffles and butter one side of each. Flip and spread mayonnaise mix on the non-buttered side of the waffles.
Flour chicken, then dip chicken in ranch dressing, then back into the flour.
Bring vegetable oil to medium heat in a skillet and cook chicken until brown on both sides and internal temperature reaches 165 degrees.
On mayonnaise side of waffle, layer mozzarella, chicken, pancetta, peaches, and finish with more mozzarella and another waffle.
In a nonstick pan on medium heat, cook for about one minute, pressing down with a spatula.Flip and repeat until cheese is melted and waffles are golden brown. Remove, cut and serve.
Chicken and Waffle Grilled Cheese Tips:
Butter the pan and cook the waffles over medium-low heat to get that crisp, light brown outer texture on the waffles.