White Pizza with Ricotta, Onions, and Pesto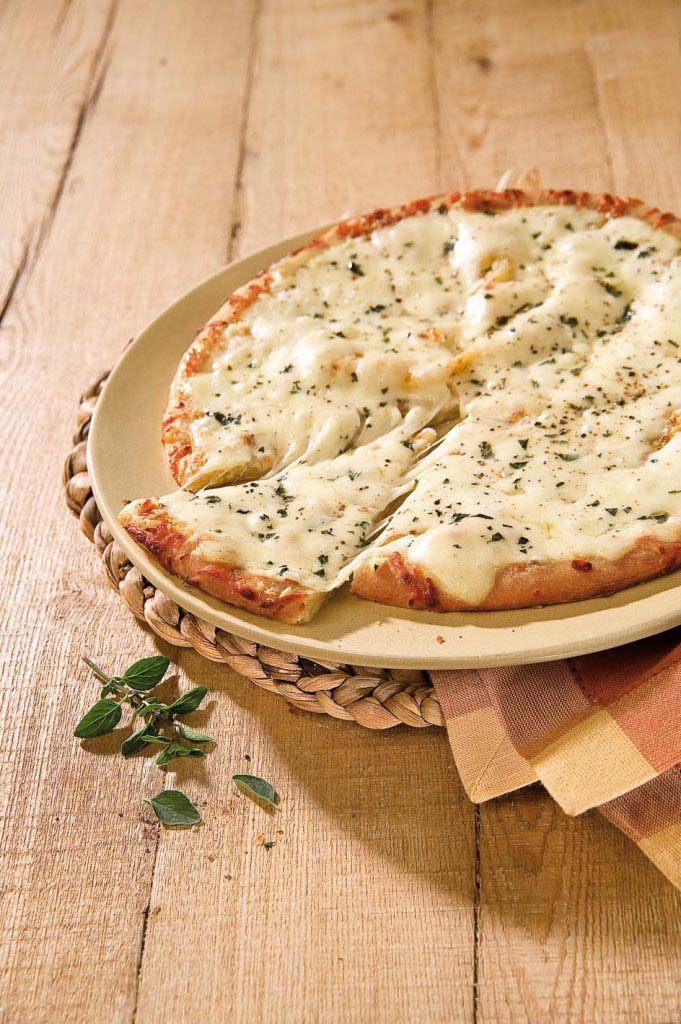 Ingredients
15 oz Galbani® Ricotta
1 1/2 lb. pizza dough
1/3 Tbsp. thyme, chopped
1 medium white onion, sliced
1/4 cup pesto
1 jar of pizza white sauce
Directions
Preheat oven to 500 degrees F.
Spread ½ cup white sauce over surface of dough leaving ½ inch border from crust.
Combine 1 ¼ cup of ricotta with thyme, salt and pepper. Stir to blend.
Spread 1 ¼ cup of ricotta mixture over the white sauce.
Arrange the roasted onions over the ricotta mixture.
Drizzle the pesto over the ricotta and onions.
Bake for 12 minutes
Tips
Roast the sliced onion in oven at 400 degrees F until golden brown before baking pizza.