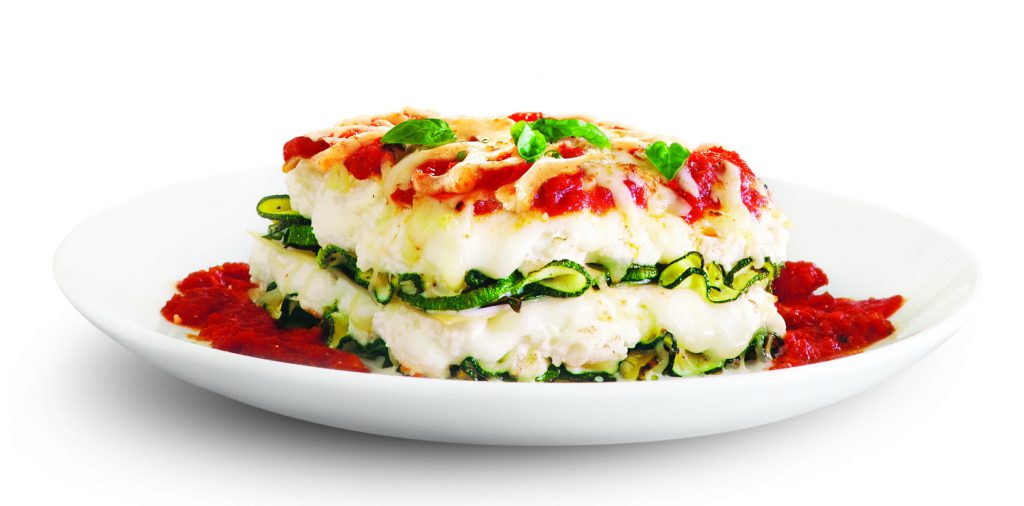 Ingredients
16 oz. Galbani® Chunk Mozzarella, shredded
15 oz. Galbani® Ricotta Cheese
2 Tbsp. Galbani® Grated Parmesan
4 zucchini, thinly sliced lengthwise
1 egg
28 oz. tomato sauce
1/2 cup fresh basil leaves, julienned
Salt and pepper to taste
Directions
Place zucchini lengths on a lightly oiled cookie sheet, and heat until browned. Cool slightly.
Mix 1 egg with 15 oz of Ricotta Cheese
To make lasagna, coat the bottom of a 9 x 13 inch baking pan with tomato sauce, cover with a layer of zucchini and basil, followed by a layer of the ricotta cheese and mozzarella. Repeat.
Top with tomato sauce, Mozzarella and Parmesan Cheese. Place in preheated 375 degree oven and bake until golden brown, about 30 minutes
Cool slightly and cut into squares.