Stuffed Banana Pepper Mac & Cheese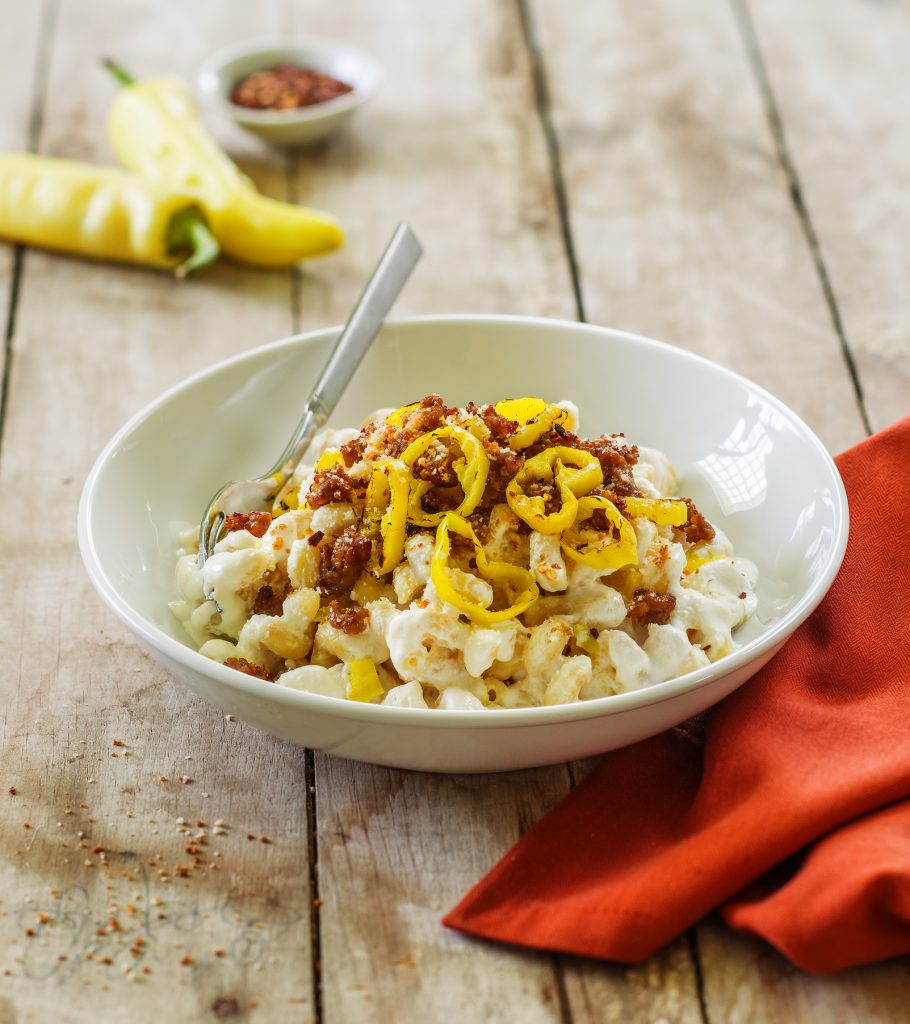 Ingredients
15 oz. Galbani® Ricotta Cheese
8 oz. Galbani® Mozzarella Cheese, hand shredded
8 oz. Galbani® Grated Parmesan Cheese, divided
1 Tbsp. butter
1 Tbsp. flour
1 quart of half and half
6 garlic cloves, crushed and chopped
1 lb. cavatappi pasta, cooked per directions
4 hot banana peppers, cleaned and chopped
3 fully cooked Italian sausage links, remove casing and break up meat
1/2 cup Italian seasoned bread crumbs
salt and pepper, to taste
Directions
In a sauce pot on medium heat melt the butter, whisk in the flour, and add the half and half. Add the garlic and half of the chopped peppers.
Stir in ricotta, mozzarella and half of the Parmesan. Whisk until cheese melts.
Then stir in the fully cooked and drained pasta and transfer to a large oven-safe casserole dish.
Top with the crumbled sausage and remaining peppers. Sprinkle bread crumbs and remaining Parmesan on top and bake at 375 degrees F for 25 minutes.