Gnocchi with Italian Sausage, Mozzarella, and Rappini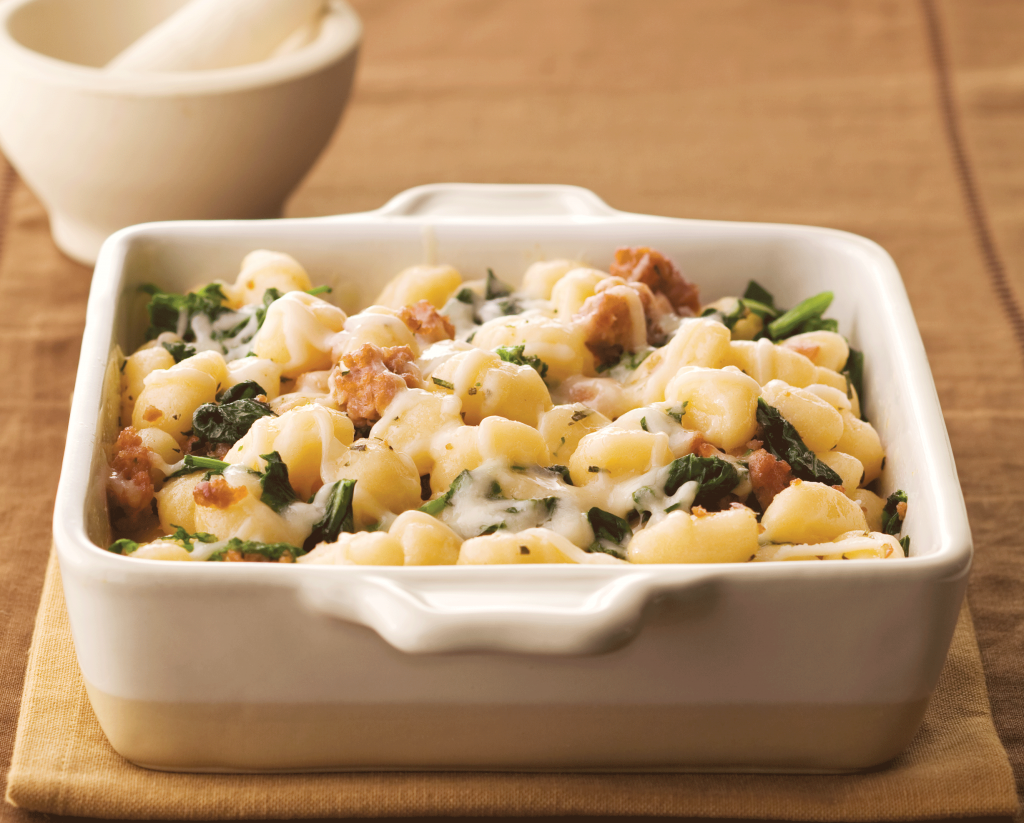 Ingredients
16 oz. Galbani® Mozzarella, shredded
1 lb. gnocchi
1 lb. rappini (broccoli rabe)
1/2 lb. hot italian sausage, casing removed
4 Tbsp. Extra Virgin Olive Oil
3 cloves garlic, thinly sliced
1 sprig rosemary, chopped fine
6 basil, thinly sliced
Directions
Preheat oven to 400 degrees F.
Boil the gnocchi according to package directions. Gnocchi will float. Remove gnocchi to drain with slotted spoon.
Blanch rappini in water for 3 minutes and drain.
While cooking gnocchi, cook the sausage in the olive oil in a large sauté pan on medium heat until cooked through and caramelized, about 8 minutes. Add the garlic and rosemary and cook for 30 seconds and then add rappini and cook for 2 minutes more.
Add the gnocchi and basil and toss to coat. Top with mozzarella and bake for 10 minutes to allow the cheese to melt.