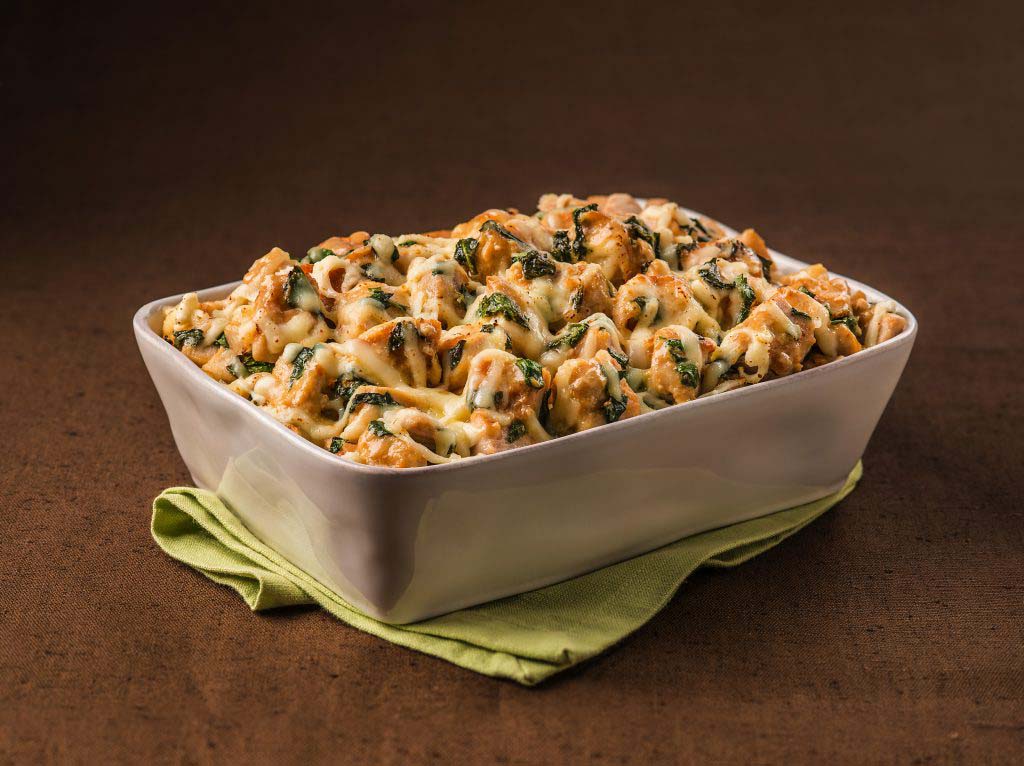 Ingredients
1 oz. Galbani® Mozzarella cheese, hand shredded
3 Tbsp. Galbani® Parmesan cheese, grated
6 – 3 oz. boneless chicken breasts
1 cup flour
2 Tbsp. olive oil
3/4 cup spinach, frozen, thawed, and drained
2 cloves garlic, crushed
1/2 cup white wine
1 Tbsp. lemon juice
4 Tbsp. butter
1/4 cup provolone cheese, hand shredded
salt and pepper, to taste
Directions
Dredge chicken in flour and shake off excess.
In a large non-stick pan heat olive oil on medium high heat, and cook chicken thoroughly.
Add spinach, garlic, salt, and pepper.
Sauté for another 2 minutes and then add parmesan cheese, white wine, lemon juice, butter, and simmer.
Pour into an oven safe dish and top with mozzarella and provolone cheese.
Bake in oven at 400 degrees F for 6-8 minutes until cheese is melted and golden brown.