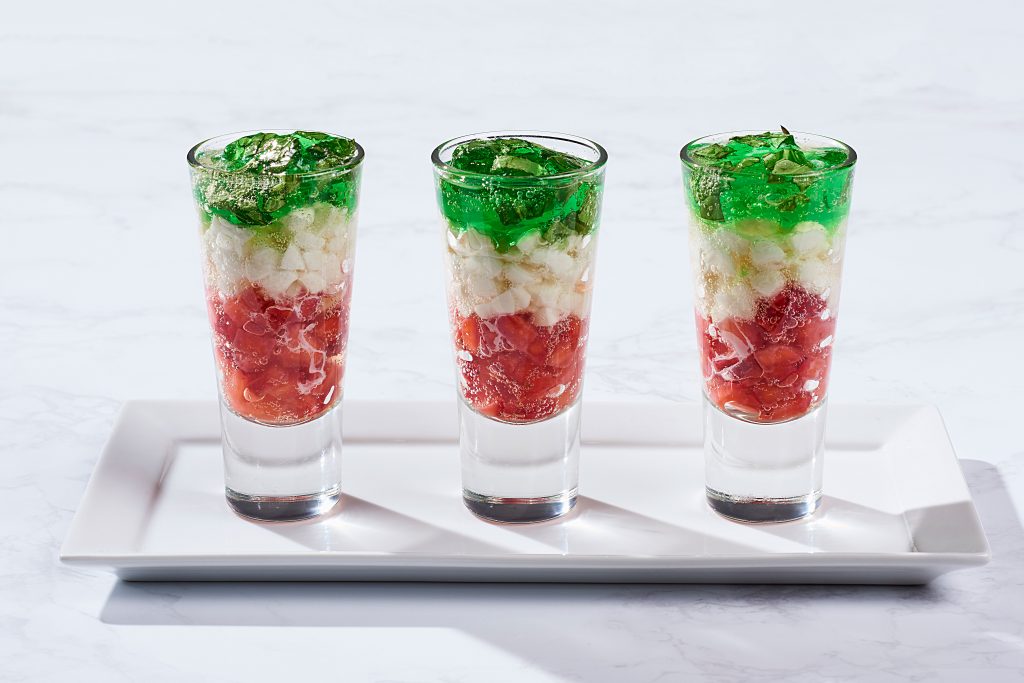 Shooter Ingredients
4 Galbani® Ciliegine Fresh Mozzarella Balls
Basil gelatin (recipe below)
4 ripe strawberries
8 2- shot glasses
Sparkling white grape juice (optional)
Basil Gelatin Ingredients
1 cup boiling water
1 cup cold water
1 package instant lime gelatin
½ cup basil leaves, chopped
Basil Gelatin Directions
Bring 1 cup of water to a boil, add instant lime gelatin and chopped basil leaves.
Remove from heat and stir in 1 cup cold water. Stir until dissolved.
Pour into an 8x8 pan. Refrigerate overnight.
Shooter Directions
Cut the strawberries into small chunks and place into the bottom of each shot glass.
Chop up the Galbani® Ciliegine Fresh Mozzarella and place on top of the strawberries in each glass.
Remove basil gelatin from the refrigerator, scoop out and place on top of the shot glass.
OPTIONAL: Add a splash of sparkling white grape juice to each glass.